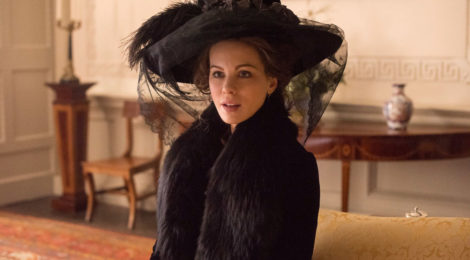 From our opening presentation of Mustang onwards we have an amazing selection of new films this season from all around the world. Some of our favourite highlights include Love and Friendship, the scintillating new Jane Austen adaptation directed by Whit Stillman and starring Kate Beckinsale, and the upliftingly lovely Sing Street from Ireland. In addition, we have Thomas Vinterberg's The Commune (Denmark), Victoria, a German film shot in a single take and one of the most stunning bits of film-making we have seen, and Tangerines, a remarkable Georgian/Estonian co-production.
The very special screenings we have arranged for you start off early in the season with a Georges Méliès triple bill, with an amazing live band. This is completely unmissable! We also have the British silent film Shooting Stars (1928) with piano accompaniment, and a complete screening of Satyajit Ray's Apu Trilogy, by special arrangement with the BFI. This is one of the most stunning creations in the history of world cinema and will be an essential way to spend a Saturday in February.
We're also happy to have three wonderful family films this season in our Sunday matinee slot during the dark winter months. Kicking off with the lovely animation The King and the Mockingbird (1980), we also have the rather more recent Ernest and Celestine, plus the delightful Moon Man.
Finally, we have three other screenings for other organisations in the area. The Isle of Thorns Bowls Club is hosting a screening of the bowls-related comedy Blackball, and Climate Forest Row will be showing a film in December. An event early in the season is a screening of Encounter Point, for local activist Michal Kahn, which will also be eagerly awaited.
We look forward to seeing you at our films this autumn.