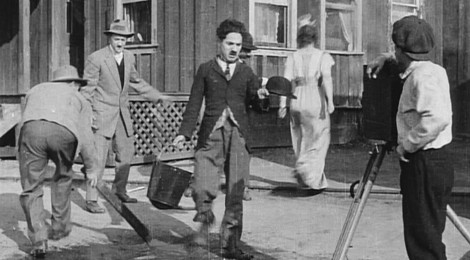 Saturday, 20 September 2014: A Night at the Cinema in 1914
Saturday, 20 September 2014, 18:00
Venue: (see Locations and Tickets for further details)
Programme category: Forest Row Festival
Director: various, UK/USA 1914, c. 85 mins, U
"Combines all that was best, and most genre-defyingly generous, about the early days of the movies" Sight and Sound
To commemorate the centenary of the beginning of the First World War, we are showing the fabulous collection of films from 1914, curated by the British Film Institute. This wonderful mixture of comedies, adventure films, travelogues and newsreels recreates a typical night out at the cinema in 1914.
A hundred years ago, cinema was still a new form of entertainment, and the picture houses screened an ever-changing programme, with live music, which was more like an evening watching the TV than going to see a big blockbuster feature today.
This collection of 14 short films includes comedies such as Lieutenant Pimple and the Stolen Submarine, one about a face-pulling competition, and one episode of the brilliant serial The Perils of Pauline, in which Pauline (Pearl White) dangles from a hot air balloon… In addition, there are newsreel such as Egypt and her Defenders, an early aviation display, Emmeline Pankhurst protesting at Buckingham Palace and Allied troops celebrating Christmas at the Front.
Other delights include The Rollicking Rajah, an early sound film (though its soundtrack is now missing unfortunately), an animated bit of British propaganda (General French's Contemptible Little Army) and A Film Johnnie, Chaplin's sixth film; this was the year, of course, when he appeared on film for the first time.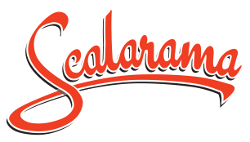 This screening is part of Scalarama, a nationwide celebration of cinema that takes place every September, and which has an aspiration to fill the land with cinemas. We're happy to be doing our bit to do just that….
Further reading
Trailer