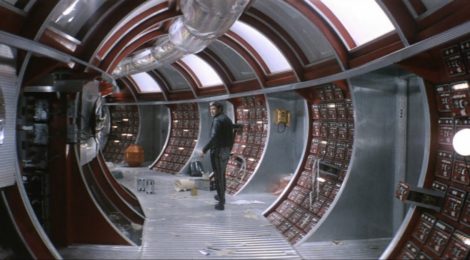 We have 18 films to entice you this season, pretty much every fortnight from September through to May. As usual, the programme includes a large number of new and recent releases from around the world, such as Mountains May Depart, directed by Zhangke Jia. This was supposed to be in our programme two years ago, but its release was delayed so we are pleased we can now finally show it to you.
In January we will be screening Fatih Akin's terrific In the Fade. You may remember his earlier Edge of Heaven (2007) from our 2009-10 season; his new film won the Golden Globe Award for Best Foreign Language Film. March brings us A Fantastic Woman, a new Chilean film about a young transgender woman, and the following month features Michael Haneke's Happy End with a cast including Isabelle Huppert.
Women film-makers feature strongly too, starting off with our opening film In Between, a truly marvellous blast featuring three young Palestinian women in Tel Aviv. Other films in this strand include: I Am Not A Witch, directed by Zambian-Welsh film-maker Rungano Nyoni; The Party, the new feature from Sally Potter (Orlando); I Got Life!, starring the very wonderful Agnès Jaoui; and the season closes with the remarkable The Breadwinner, directed by Irish animator Nora Twomey.
A slightly older film to highlight here is The Patience Stone, a 2012 French-Afghan war drama directed by Atiq Rahimi and based on his 2008 novel. Then, plundering the back catalogue of film history, we have a nice range of older films in the first half of the season. First off is Henri-Georges Clouzot's The Wages of Fear (1953), an incredibly tense thriller, shortly followed by The Old Dark House (1932) for the Halloween weekend, made by James Whale, the director of the classic Frankenstein.
Finally, two film society favourites: Tarkovsky and Shakespeare. Since we started in 1978 the films of Andrei Tarkovsky have always been extremely popular, yet we have never screened Solaris (1971), so that is finally remedied, and Chimes at Midnight (1967) is Orson Welles' great Falstaff film, which is our last film before the Christmas break.
We hope there is something for everyone, and look forward to seeing you.