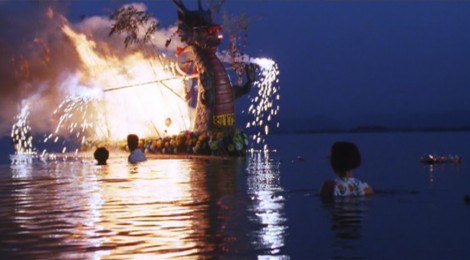 Without realising it to begin with, the new season's film programme has emerged as one with childhood as the dominant theme. We'd already selected several films, such as Children of Heaven and Valley of the Bees, as well as new releases (The Rocket and Ilo Ilo), which feature children strongly in the narratives, before watching a preview of Mark Cousins' fantastic new documentary A Story of Children and Film. That work is a fascinating revelation of films from around the world that show us the world of the child.
However, after watching A Story of Children and Film and its rich collection of many films rarely, if ever, screened in the UK, we were left wanting to see all the films Mark Cousins talks about. So, it was a great delight when, near the end of our programming, Filmhouse in Edinburgh announced that they and Mark Cousins had curated a collection of these films as The Cinema of Childhood. We have managed to fit about half of that programme into our new season, and hope we can include more next year; all of the films have proved to be astonishing, from Tomka and his Friends, directed by Xhanfise Keko, and which is almost certainly the first Albanian film you will have seen, through to Shinji Somai's Moving, and the great films of Mohammad-Ali Talebi. We loved all the films so much we have added in some special events simply so we can show more of them.
There are lots of other delights too. As ever, we have some silent films: this year we have Buster Keaton's last great film, The Cameraman (1928), which heralded the end of his career; thereafter MGM interfered too much and his final sound films were a disappointment. But here, with his monkey, we can still see the master of comedy at work.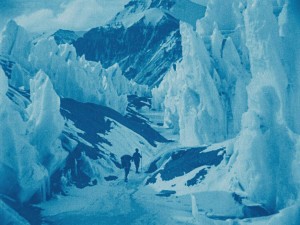 After the success of the Scott of the Antarctic film that we screened two years ago, we'll also be showing the new BFI Archive restoration The Epic of Everest (1924) about the ill-fated Mallory expedition.
Film archives around Europe have proven to be a fertile source of material for us. Steffi has been working with the Deutsche Kinemathek to source two remarkable DEFA films, The Flying Dutchman, and The Murderers are Among Us, the first film made in East Germany after the war. And Elena introduced us to the Cineteca di Bologna, from where we have sourced two of the documentaries that have featured in the Bologna Slow Food Film Festival.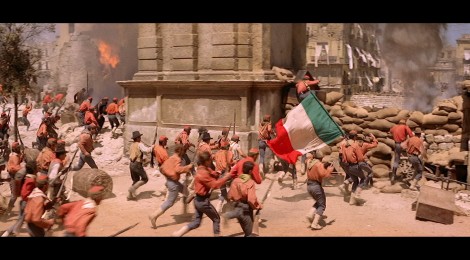 The long film with dinner continues the Italian theme since we have chosen Visconti's sumptuous The Leopard, starring Burt Lancaster, Alain Delon and Claudia Cardinale, and we'll also have a special double bill on Halloween of two short older horror films: Dreyer's Vampyr (1932) and Jacques Tourneur's Night of the Demon (1957).
Another new initiative this year is a collaboration with CineCity, the Brighton Film Festival. This year, the festival will be including screenings outside of Brighton (eg Hastings, Eastbourne, and Lewes), and we are delighted to be hosting one of those. I hope we can also arrange for a group of us to spend some time at the main event in Brighton during the festival period too.
And there's lots of other films too, especially new films and some comedies, some never released in the UK, such as the South African Material, which was a big hit at the London Film Festival a couple of years ago. We're also showing the new British film Locke, with a terrific central performance by Tom Hardy, and much more….
The new season starts on 12 September with the brand new Lukas Moodysson film We Are the Best!, about a couple of girls who inadvertently start a punk bank. It is a great blast, and we look forward to seeing you there.