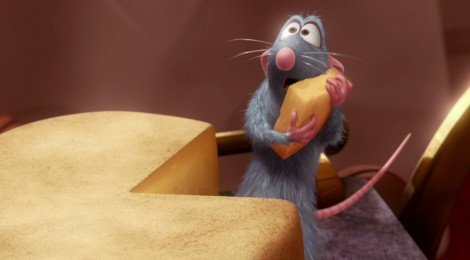 What's the point of being a member of a film society? If all that your members get is just money off admission, then you really aren't valuing them that much.[1]
Well, there is more to it than that, since members may feel valued simply by being greeted by name when they turn up, thanked when they leave, and happy to be part of a social event in a strong community. But that isn't necessarily all you can do for them.
At Forest Row, relatively few members of the audience are members of the society; an annual membership is fairly cheap and gives you a pound off admission. Other societies, of course, offer an annual ticket which gets members into everything (space permitting), so there is more substantial take up, and arguably better opportunity for devising other member benefits.
Some sort of reward card could be an option. Have you tried anything like these?
IDEA: Give full and day members a membership card, so everyone can potentially get some rewards. Mark the number of films attended over a season (like coffees at Costa), and award a prize at the end of season for the best attender.
Or a money-off or saver voucher?
IDEA: Other member benefits? Negotiate pub discount on Friday night, or at restaurants on themed/special weekends/festivals?
This is certainly something that the Chinese Film Festival in Galway have tried, when they offered a meal deal with a local restaurant.[2]
Alternatively, other things that could be appealing to members are:
IDEAS
An extended printed booklet about all the films in season given to Full Members; however, this could require a large amount of work to produce it, so it isn't to be taken on lightly. You'd need a dedicated team willing to prepare the copy to an agreed template before the beginning of the season, and then an affordable means of producing copies for everyone. If you have a large membership base, this could be worth doing, and the text doesn't have to be incisive new analysis of each film; it could just as easily be the same material that you would otherwise be producing for your programme notes, maybe with a little extra information.
Taking a cue from the BFI, if you offer online booking, or have a venue where people can buy tickets in advance, then members should get first bite, which will be particularly important if your venue has a limited capacity and you frequently sell out.
Special members-only events are also worth thinking about. Again, it's something that the BFI does well, and could be an option if you have enough members. Or, just have a small party and invite all the members.
Arrange a reciprocal discount deal with neighbouring film societies/cinemas.
It would also be cool if you could offer your members a discount on their first year's subscription of Sight and Sound, though that is more one for BFFS, I think, and I can foresee some administrative challenges with such an idea, proof of membership being only one.
What sort of things have you tried? And, more to the point, what works?
Alternatively, if you are a member of a film society rather than trying to run one, what benefits would appeal to you?
A point very strongly made in the book on which this series of posts was based: Nina Simon. The Participatory Museum. 2010. Museum 2.0: Santa Cruz, California. Also available on http://www.participatorymuseum.org/
accessCINEMA. 8 February 2013. http://www.facebook.com/accessCINEMA/posts/437869589621972