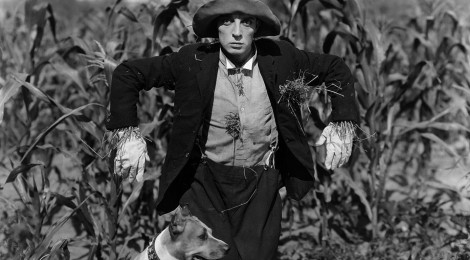 The seventh annual Forest Row Festival takes place 28-30 September, and we have a great collection of films lined up for you among all the other fantastic events.
The full festival programme is available around the village and on the website, and includes all the amazing bike events, and the beer fest as well.
We'll be collecting audience feedback over the weekend, but don't forget that we're also keen to get any other comments you have on the film pages on our website, or on Facebook. Have a great weekend!
Friday 28 September, 8pm: Monsieur Lazhar
Nominated for the Best Foreign Film Oscar, this recent release has had amazing reviews: "Fans of Etre et Avoir are sure to appreciate the warm lessons of this award-winning film" Irish Times
Saturday 29 September, 1pm: Silent comedy shorts
This year's traditional Forest Row Festival lunchtime slot is filled with some Buster Keaton shorts (One Week and The Scarecrow) and some other quirky delights. With live music from Olivier-award-winning composer Terry Davies. Get there early to get a good seat.
Sunday 30 September, 3pm: Way of the Morris
Exploring the meaning of Englishness, this beautiful, elegaic film is about much more than morris dancing.