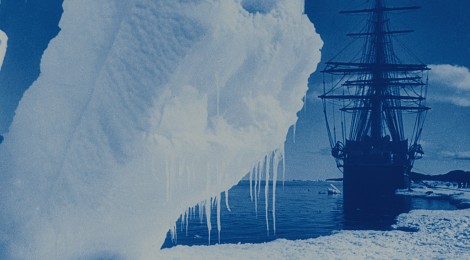 From 3-5 February there will be four stunning films from the 1920s screened in Forest Row, East Sussex.
Silent films with live music have always been very popular with audiences of the award-winning community cinema, Forest Row Film Society, which has encouraged us to extend our programming of these amazing films over a whole weekend.
Most will feature live music by Olivier-award-winning composer Terry Davies, and the weekend starts on Friday 3 February with arguably the first and best vampire film: Murnau's Nosferatu. With its expressionist aesthetic and Max Schreck as Count Orlok, it has been described as "a brooding chamber piece of gothic ruminations and occult imagery, of the flickering light of the world waging a losing battle against the overwhelming darkness." It's essential viewing, even if you don't normally like "horror".
The following day (Saturday 4 February), Forest Row Village Hall will host two films. The first is the magnificent new restoration of The Great White Silence, the official film of the ill-fated Scott Antarctic expedition of 1912. Herbert Ponting's remarkable film is a very moving testimony to the courage of Scott and his team, and is timed to coincide with the centenary of their reaching the South Pole on 17 January 1912. The film will be screened with the evocative new score by Simon Fisher Turner, using found sounds, and introduced by Jan Faull, film archivist at the British Film Institute.
Saturday evening is filled with a rare screening of Dreyer's The Passion of Joan of Arc. With its stunning imagery and close-ups, Dreyer's film is an incredible depiction of faith, suffering, and redemption. Drawing on the transcripts of the original trial, it is Joan's pain and anguish that is its main focus, with Maria Falconetti giving one of the greatest performances ever recorded on film. Unsurprisingly, it has been described as "one of the most staggeringly intense films ever made. … it's magisterial cinema, and almost unbearably moving."
Finally, Sunday afternoon (5 February) brings The Adventures of Prince Achmed, the first animated feature film, made between 1923-6 by Lotte Reiniger. Loosely based on A Thousand and One Nights, this beautiful and beguiling film uses extremely fine-detailed silhouettes to tell its story.
Venue: Forest Row Village Hall
Local accommodation: Brambletye Hotel
More information: Programme and Further Reading
Contact: forestrowfilms@yahoo.co.uk